In 2017 we doubled our table grape to a total 78ha with the expansion of the new blocks of Prime Seedless and Starlight. We added another 40ha comprising of Midknight Beauty, Tawny, Arra 14 and Autumn Crisp. This prompted the need for a larger packhouse to be able to pack our own produce.
The project started in March 2018 and the packhouse was commissioned end of October 2018. We are very proud of the state-of-the-art equipment, layout, and operation of the packhouse. Our vision had come to life. The packhouse boasts with three pre-cooler / de-greening rooms, four pack lanes, holding room, six cold storage rooms and its own loadout.
The pre-coolers are also used for de-greening purposes in the citrus season. They have the capacity to de-green 1080 bulk bins per session in the citrus season. During the table grape season, it has the capacity to move 10 000 crates of 10kg each per day. Temperatures of 28 degrees Celsius is taken down to 15 degrees in two hours.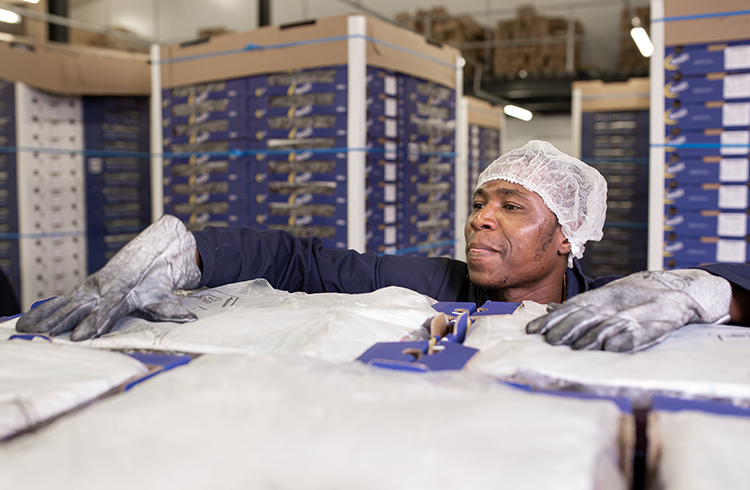 The holding room operates at around -0.5 degrees Celsius and has the capacity for 300 pallets.
We are able to containerise at the premises, which makes the logistics portion of exports a lot easier. With the assistance of our qualified and excellent staff, we deliver a top-notch packing experience.