Sustainability in our operations is one of the main strategic initiatives that we at Boschkrans are currently implementing. With the construction of the table grape packhouse, we utilised the opportunity it presented to start our sustainability initiative. The packhouse would present us with the perfect surface to install solar panels to supplement our municipal electricity usage.
This meant that the roof had to be built with reinforced steel to be able to handle the weight of the solar panels. We pushed through and currently, 170 solar panels are proudly installed on the roof. These panels can generate 250kVA which adds about 100 amp/hour to our requirement of 350 amp. The results have been astounding.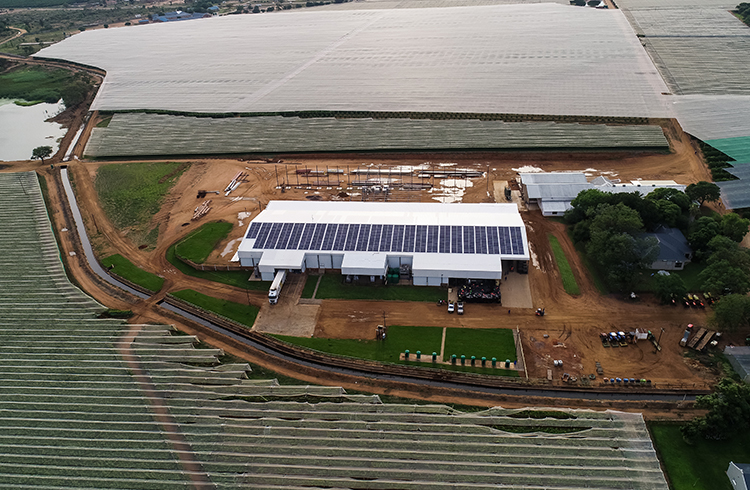 We are planning to expand our solar initiatives in the near future.